Here are my randoms for this rainy Monday...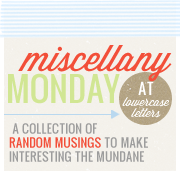 We attended a wedding over the weekend and it was *beautiful!* My co-worker had been planning that day for over 2 years and I was there for her the whole time. I wasn't a bridesmaid, but I sure felt like one! The decorations/details were perfect, the DJ was amazing, and we had a fabulous time! Congrats to the newlyweds! Here are a few pictures of our night :-)
Sunday was the start of Pittsburgh Steeler football! Although the game turned out pretty badly, it's only week 1 and I still think we're a pretty good team this year. I have faith! We actually watched the game at a friends house which was really fun! We recently started hanging out with this couple and it's been great having double dates. All of our friends live soooo far away, so we're really excited that we now have some friends that live close (literally 3 minutes away) and we both get along with them really well.
three.
I finally got a new lap-top! Yayyyyy! No more broken letter "D!" It's an HP ProBook with some really cool features. I'm still getting used to it...but so far, it's been great.
Yesterday we watched a lot of the 9/11 specials and it was so surreal and incredibly sad. I just can't even imagine what those people had to go through on that horrific day. Being married to a pilot makes it even more strange. As a pilot's wife, I actually don't worry about Josh having to deal with terrorist attacks...but maybe I should?! Ugh...I don't know. I just pray that God will continue to protect him.
five.
This week should be easy-peasy. Josh leaves tomorrow (Tuesday) morning and comes back Thursday afternoon. So he's only gone 2 days! I'm excited :-)
That's all for now! Hope you're all having a great start to your week!
XOXO,